Hey kids! Getting prepared for my one-night show at the Murphy Art Center in downtown Indianapolis! If you're free and in Indy, come down and check it out, starts at 6! I'll be selling my work as well as some cheap-o stickers~
I've finished up a couple paintings since I chatted at you last, so here's "How Many Screwdrivers Does It Take To Screw In A Light Bulb?"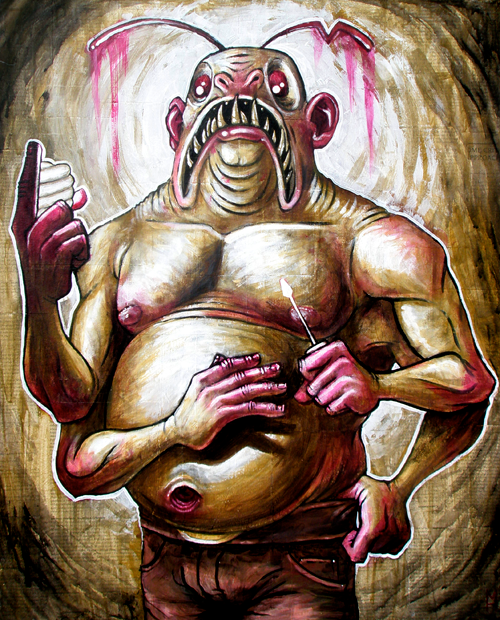 And a crappy picture of my newest painting "Cat's Cradle"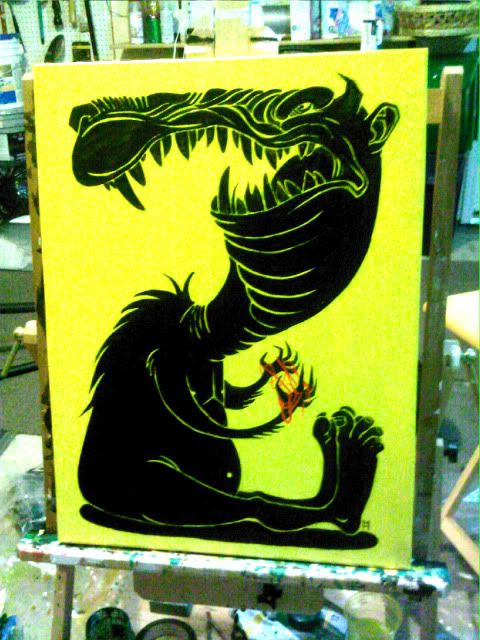 And since I don't talk about it enough on here, here's my collection of Star Trek novels I just fangirled over.
Gene Roddenberry, you are the MAN.