Hey everyone!
Last week I participated in a local event called Art vs. Art.
It's a painting competition where at the main event, paintings go head to head and fight to the death. Paintings go up 2 at a time and an applause-o-meter is consulted to decide the winner and the loser gets auctioned off. If no one wants to buy, it's DESTROYED in a most amazing way. So of course I HAD to participate! Paint day was last Saturday and the main event is next Friday. Go check out the contenders and vote for mine! (Canvas #30)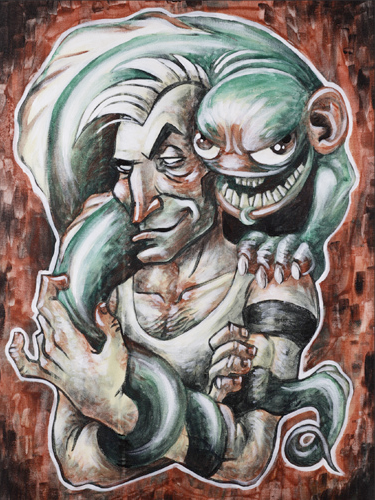 Click here to find the vote!
So tomorrow's the big day, the day I set up for my first art fair at the Fountain Square Art Fair!
I'll be booth #9 so come see me if you're in the Indianapolis area! I'll be selling tons of prints, stickers, and originals so make sure to come check it out!