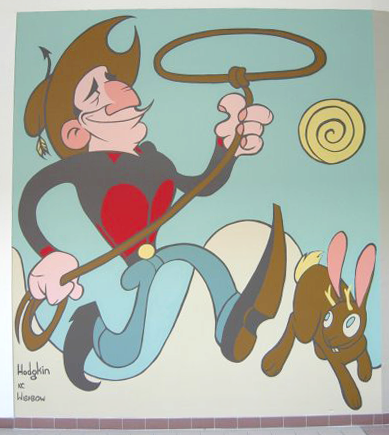 We got the mural put up last week! Sorry about the awful compression on the red, I didn't take this picture so it couldn't be helped!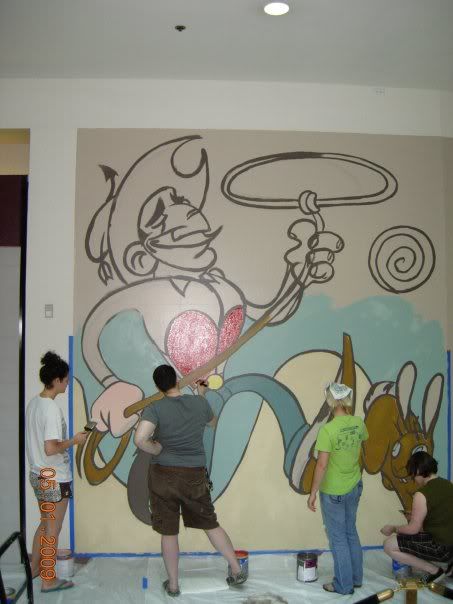 Little bit of in progress, that's me in the brown shorts, doing a little pose haha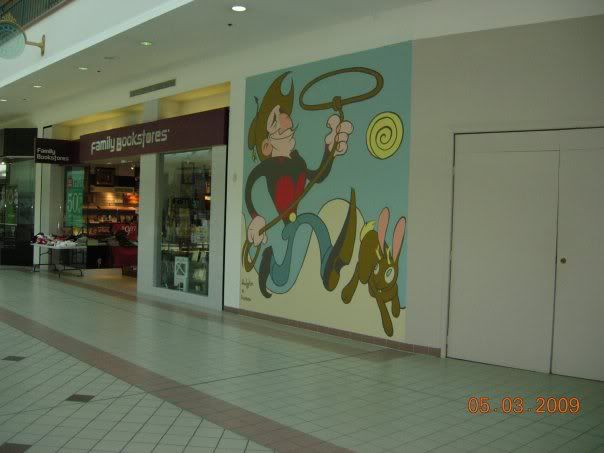 And what it looks like down the hall. It's near Burlington Coat Factory if you're in Savannah, the other murals are going up too. They're pretty awesome!
Now, time to start that wall of cats!