About Me
Freelance illustrator, aspiring animation character designer, and avid shoe-wearer.
View my complete profile

Sunday, April 18, 2010
HOORAY I FINALLY PAINTED SOMETHING.
...it's only been almost 3 months.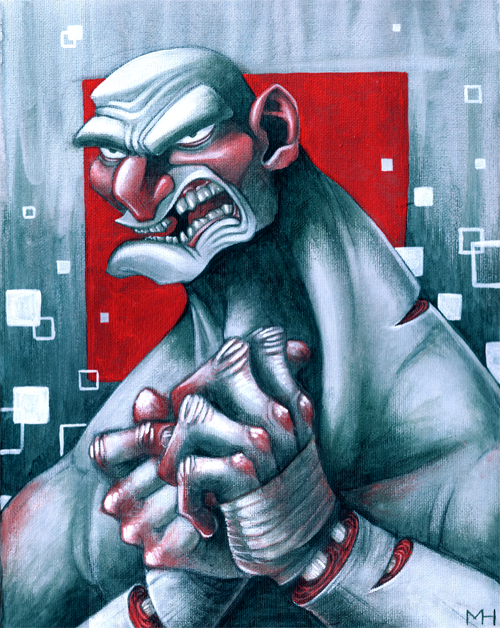 He's a boxer.
And there's boxes.
Get it? :U
Posted by

Mao
at 1:17 PM
1 comment:

Saturday, April 10, 2010
Giving a design a shot on threadless, vote high if you dig it! If it looks familiar, it's based on the painting I did on the hood of my car.


Click down here to get to the voting page:


Posted by

Mao
at 7:40 PM
No comments:

Blog Archive